Presented by  WholeFoods Magazine
What is driving sales in natural products stores across the U.S.? We invited independent natural products retailers to shine a light on the brands that have made the greatest impact on business in the past year, and they delivered! The results of the annual WholeFoods Magazine Natural Choice Awards are in.
For each category, we tallied the votes submitted online and broke the ties using data from our What's Selling column, which is compiled monthly with information provided by natural products retailers from every region of the country. 
So, who do natural products retailers want to celebrate? Holding its place at the top, Terry Naturally has once again scored the top honor—Full Supplement Line. Several other familiar names from past years also show up on the 2023 list, including Bluebonnet Nutrition (which is a staple on the most-loved list, including winning the "full line" award multiple years), ChildLife, and Enzymedica. We also see a few brands being recognized by retailers for the first time, including winner SaltWorks and several up-and-comers on the runners-up list. Congratulations to all!
We would like to extend a special thank you to all the natural products retailers who took the time to vote—your input is so appreciated! This year, the retailers who completed the voting form were entered into a drawing to have a $100 donation to Vitamin Angels made in their name. Congratulations to Courteney Miller of Kerrville Health Foods in Texas for winning the drawing!
Full Line Terry Naturally
Claiming the top spot for the second year in a row, the Terry Naturally brand of products was developed by EuroPharma's Founder and President, Terry Lemerond, with the intent of improving the health of America, one person at a time. Terry Naturally delivers products that retailers and customers can trust, and believes no one should have to choose between products that work and products that are safe. The entire team works passionately to continue to bring the latest, safest, most clinically validated products to market, with the objective of providing people everywhere with "better results, better health." www.europharmausa.com
ACTIVE NUTRITION
Irwin Naturals RED line
Irwin Naturals RED line has launched many products throughout the years, dating back over a decade. These items have specialized, tailored formulas developed for the unique needs of every man. The company's Men's line targets broad-spectrum needs from sexual vitality to testosterone support—and more.* Irwin Naturals most popular products have been given an additional Nitric Oxide boost by adding L-Citrulline, which is a catalyst for the production of Nitric Oxide in the body. Nitric Oxide supports enhanced blood flow throughout the body (including your heart) to help keep you at peak performance, day in and day out.*
www.irwinnaturals.com
STRESS/SLEEP
Bluebonnet Nutrition Chelated Magnesium
Bluebonnet's Buffered Chelated Magnesium Vegetable Capsules are specially formulated with 200 mg magnesium bisglycinate chelate buffered with magnesium oxide from Albion. Chelated magnesium is highly absorbable, helping to maintain muscles, nerves, bones, and teeth; it is also essential for carbohydrate and protein metabolism, cell reproduction, and smooth muscle action, including heart muscle tone.  Magnesium is required for cellular metabolism and energy production; it facilitates absorption of calcium and potassium and supports the processing of vitamin D. It is no wonder this mineral is known as the "Spark of Life." Bluebonnet's Buffered Chelated Magnesium Vegetable Capsules are made from non-GMO ingredients that are kosher, suitable for vegans/vegetarians, and free of common allergens (soy, gluten & milk). Available in a 60- and 120-day supply.*
www.bluebonnetnutrition.com
Bone/Joint Health
Terry Naturally Curamin Extra Strength
Terry Naturally Curamin Extra Strength was first introduced in 2012 to the company's award-winning, breakthrough supplements for pain relief.*† This product features four powerful ingredients: clinically studied BCM-95 curcumin enhanced with turmeric essential oil; clinically studied, and uniquely standardized boswellia; DLPA; and Nattokinase. With more than 85 published studies, this curcumin is requested by top researchers because it is powerful, safe, and effective. After 16 years of business, Terry Naturally packaging has a new look to the company's same great trusted formulas. Watch for this new packaging coming in the coming months. Occasional muscle pain due to exercise or overuse
HEART HEALTH 
Natural Factors Quercetin
Quercetin is a plant compound belonging to the family known as flavonoids and is present in numerous fruits, vegetables, and grains. While the average person is thought to consume 10 mg-100 mg of quercetin through food daily, Natural Factors Quercetin formula delivers 500 mg per vegetarian capsule to give maximum quercetin benefits.* Quercetin provides antioxidant support, supports capillary and blood vessel health, supports immune system function, and supports free and easy breathing.*
COGNITIVE HEALTH 
Natural Factors NAC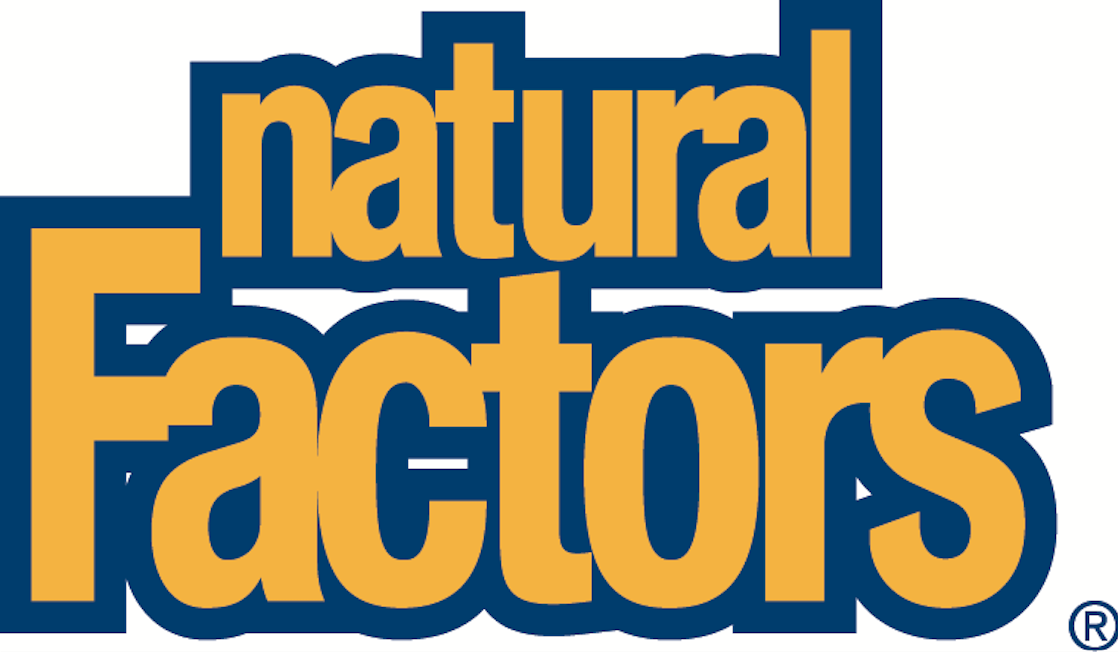 N-Acetyl-L-Cysteine (NAC) is a free-form amino acid required by the body to make glutathione, which supports the body's antioxidant defense system, recognized for supporting healthy aging.* NAC is an especially beneficial supplement for active people, the elderly, individuals exposed to pollution, and anyone else wanting to maintain healthy levels of glutathione.*
DIGESTIVE HEALTH 
Enzymedica Digest Gold Enzymes
The enzymes in Digest Gold, which was launched in 2003, provide the most advanced support to break down proteins, carbohydrates, dairy, fats and fibers for even the largest meals.* Each capsule unlocks nutrients to fuel your day and gives relief for occasional bloating, gas and indigestion.* The enzymes in Digest Gold help speed up your digestion so it works more smoothly—and you feel better fast!*
WEIGHT management
Solaray Berberine
Non-GMO, vegan, and lab verified for identity, purity and potency, Solaray Berberine 500 is guaranteed to deliver 500 mg of berberine root extract from Indian barberry. Berberine is designed to support AMPK Activation.* Those following the ketogenic diet appreciate the role Berberine may play in metabolic support in relation to fatty acids, glucose storage, and ketones.* Berberine also is thought to support immune function and joint health, and may also support digestive health, cardiovascular health, and more.*
IMMUNE HEALTH
Nordic Naturals Vitamin C Gummies
Nordic Naturals Vitamin C Gummies pack a generous amount of vitamin C for immune support and antioxidant protection, with no artificial ingredients.* The tart tangerine flavored gummies are 100% vegan, pectin-based and gelatin-free. They are designed for adults and kids ages 4+.  www.nordic.com 
Herbs 
Bluebonnet Nutrition Ashwagandha Root Extract 
For thousands of years, Ashwagandha has been used to help individuals effectively adapt to emotional and physical stress, as well as optimize their vitality. Bluebonnet Nutrition is excited to add to its line of standardized herbal extracts, Ashwagandha Root Extract Vegetable Capsules, which contain standardized amounts of the active constituent, withanolides, from kosher-certified, sustainably harvested, non-GMO Ashwagandha root using a clean and gentle water-based extraction method. As the most researched and active constituent in this Ayurvedic adaptogenic herb, withanolides are known to:
•  Promote healthy energy levels*
•  Serve as an adaptogen by helping the body cope with emotional and physical stress*
•  Improve focus and cognitive performance*
•  Promote overall balance in the body*
•  Support immune health*
CHILDREN's HEALTH
ChildLife Essentials First Defense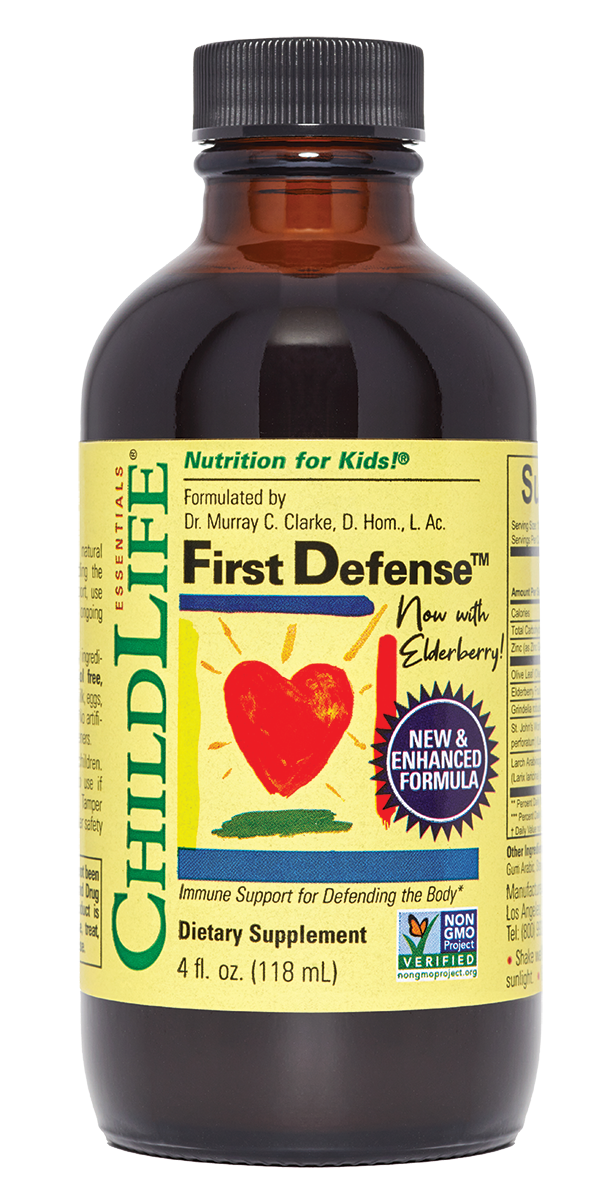 ChildLife Essentials First Defense new and enhanced formula now contains Elderberry to effectively support the immune system and defend the body.* The company has researched and hand-selected herbs and minerals known to help support your child's body's healthy immune response. First Defense with Elderberry was released in 2020. www.childlifenutrition.com
Vegan
Bob's Red Mill Vegan Mixes 
All Bob's Red Mill products are vegetarian, and several are also vegan, made without eggs, dairy or honey. One popular pick: Gluten Free All Purpose Baking Flour. This is a versatile gluten-free flour blend, without xanthan gum or guar gum. It is great for bread and all kinds of gluten-free baked goods. www.bobsredmill.com
Beverages 
Zevia Sodas
Zevia sodas are zero sugar, zero calories, naturally sweetened beverages and are available in 15 delicious flavors. This year, Zevia is updating the entire look and feel of their brand to provide a cohesive look across the complete beverage line to convey their feel-good flavor and the brand's powerful mission to create a world of better-for-you flavor that's better for people and the planet. All Zevia beverages are made with a handful of simple, plant-based ingredients, contain no artificial sweeteners, and are Non-GMO Project Verified, gluten-free, Kosher, vegan, and zero sodium.
ORGANIC
NOW nuts and seeds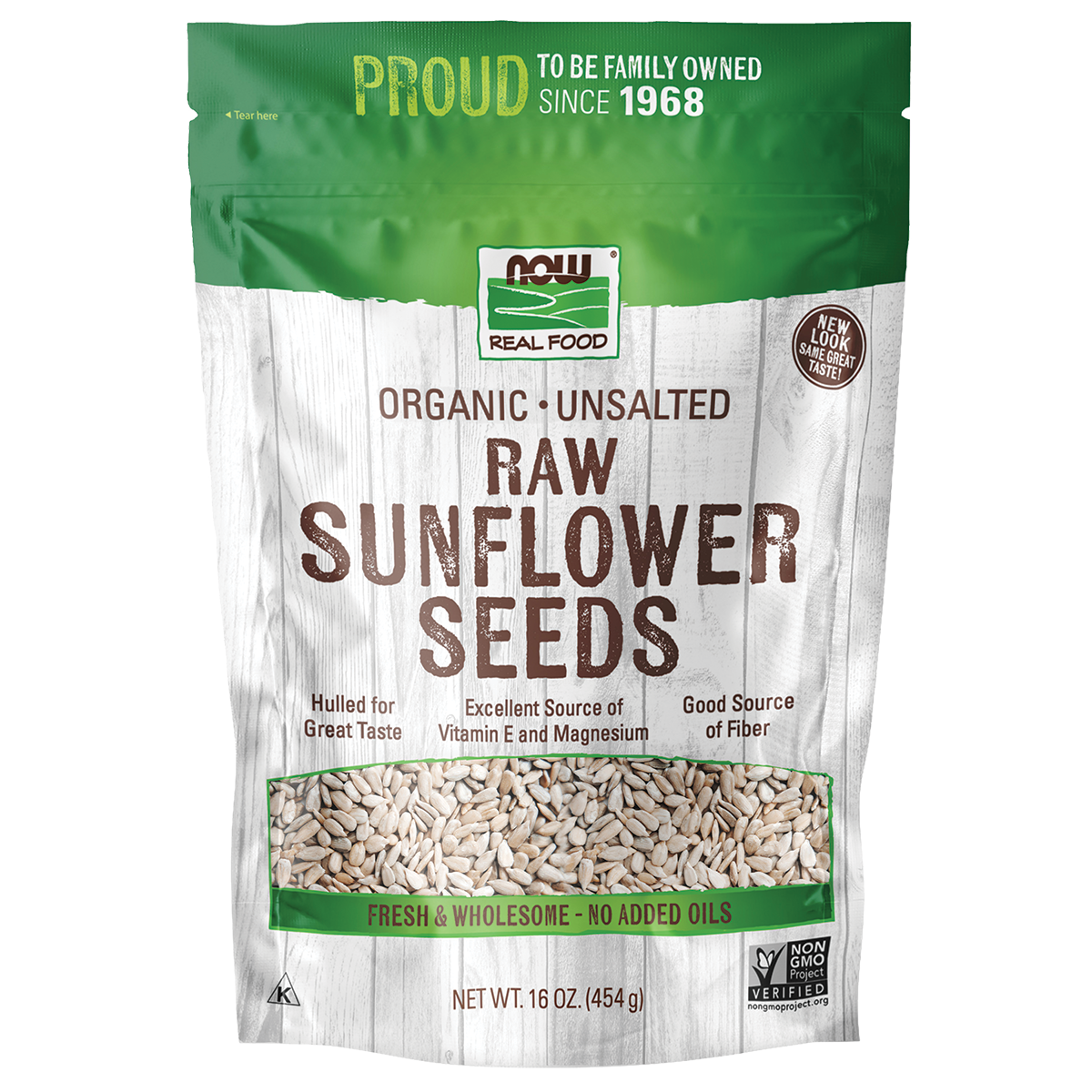 Nuts and seeds are a deliciously easy way to add healthy nutrition to your diet by adding them to recipes or eating right from the bag. NOW's extensive range of nuts & seeds are all non-GMO and demonstrate the quality NOW is known for. NOW uses Fresh Fill Technology to maximize flavor and freshness. NOW's commitment to flavor and quality—without ignoring your budget—makes including healthy whole foods and organic foods in your life a lot easier.   www.nowfoods.com
SENSITIVE DIETS
Siete Foods (assorted snacks)
Siete Family Foods is a mission-based company, focused on making and sharing real food, and advocating for healthier lifestyles among Latino families. A snacking staple from the brand: Grain-free tortilla chips made with simple ingredients like cassava flour and 100% avocado oil for a gluten-free and dairy-free snack. The company also recently released Maíz Totopos Corn Tortilla Chips. On the sweet side, the company offers Churru Strips and grain-free, gluten-free, dairy-free, vegan, and non-GMO Mexican Wedding Cookies.
BARS
GoMacro Bars
In 2003, Amelia Kirchoff was diagnosed with breast cancer. After speaking with her daughter, Jola, Amelia decided to fight the cancer with a plant-based macrobiotic diet in addition to a local lumpectomy. In the face of adversity, Jola and Amelia came together, fought the cancer, and Amelia won. During her battle with cancer, Amelia created the MacroBar recipe in her kitchen on the Wisconsin family farm. In the years following, Amelia and Jola began spreading the power of a balanced, plant-based lifestyle through GoMacro's healthy and delicious MacroBars.
All GoMacro products are certified organic, vegan, gluten-free, Kosher, non-GMO, C.L.E.A.N., and soy-free. In addition to 16 delicious MacroBar flavors, GoMacro also offers MacroBar Minis, Kids MacroBars, 4-count Multipacks, as well as 12-count Variety Packs.
SKIN
Dr. Bronner's Soaps
Dr. Bronner's classic 18-in-1 Castile soap formula is simple and ecological, based on Old World quality and expertise. A combination of organic extra virgin coconut, jojoba, and hemp oils, together with pure essential oils, creates a unique soap that cleans effectively without being abrasive. No synthetic foaming agents, thickeners or preservatives are used.The original Peppermint Castile Liquid Soap was Dr. Bronner's flagship product when the company was founded in 1948. Different fragrances were introduced over the years, and the soap was reformulated between 1999 to 2006, as the company added hempseed oil (1999) to the formulation, and transitioned to organic (2003) and fair trade supply chain (2006).  www.drbronner.com
PERSONAL CARE
SaltWorks Ultra Epsom Salts
SaltWorks Ultra Epsom Salt is the highest quality, USP grade Epsom salt available. Exclusively from SaltWorks, the Ultra Epsom brand of magnesium sulfate is known for its therapeutic value and purity. Highly sought-after by consumers, Ultra Epsom is the best choice for Epsom salt private label projects and packaged products for the grocery and drug store shelf. Available in multiple grain size options, bulk Ultra Epsom also offers manufacturers the ability to customize the look and feel of their products by utilizing these unique selections. Wholesale Ultra Epsom Salt is available for large volume private label and repackaging projects. Ultra Epsom in Medium grain is one of the most popular for private label projects targeted at both bathing and multi-purpose use. This size is also a good choice for products like exfoliating soaps and body scrubs.
Hair
Andalou Naturals Shampoos and Conditioners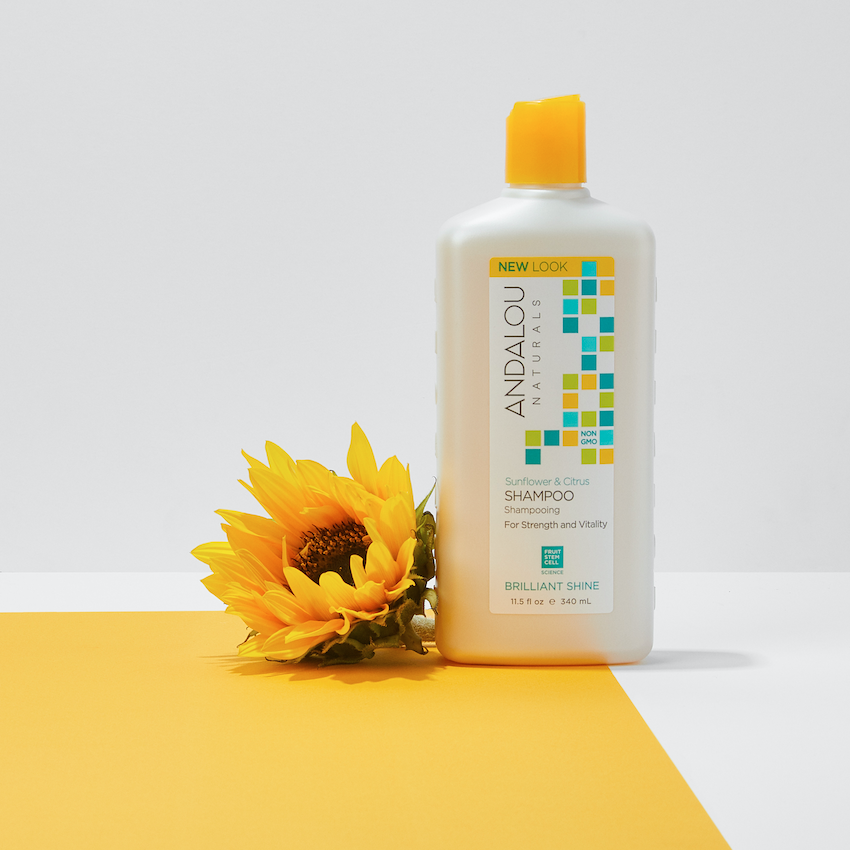 Andalou offers effective, natural hair care, without the sulphates and silicones. A bestseller: Argan Stem Cell Age Defying Shampoo, which works to unblock follicles and remove toxins, build up, and excess sebum, according to the company. It also works to reduce inflammation and bacteria that contribute to hair loss, stimulates cell renewal to sustain a healthy growth cycle, and helps protect against chronological aging. The result, the company says, is noticeably fuller looking hair with amplified body, volume, and shine. www.andalou.com
Pet PRODUCTS
Dr. Bronner's Baby Unscented Castile Soap
With no added fragrance and double the olive oil, Dr. Bronner's Baby Unscented Pure-Castile Liquid Soap is concentrated, biodegradable, versatile, and effective. The soap is made with organic and certified fair trade ingredients, and organic hemp seed oil is now sourced in the U.S. following hemp legalization. Packaged in a 100% post-consumer recycled bottle.  www.drbronner.com
Natural Choice Awards Runners-Up
Full Line: Natural Factors Active Nutrition: Nuun Electrolyte Effervescent Tablets Weight Management: Goli ACV Gummies Bone/Joint Health: Nature's Plus Cal/Mag/Zinc Immune Health: Natural Path Silver Wings Colloidal Silver Heart Health: Carlson Super Omega 3 Fish Oil Digestive Health: Garden of Life Probiotics Cognitive Health: Life Extension NAC Stress/Sleep: Solgar Daily Stress Support Herbs: Nature's Way Sambucus Children's Health: Sun Genomics Floré Tots/Floré Kids Vegan: Amy's Kitchen (assorted vegan products) Beverages: GT's Kombucha and Oatly Oatmilk (tie) Organic: Tasty Bites Sensitive Diets: Katz Gluten Free (full line) Bars: Quest Nutrition Bars (assorted varieties) Skin: Derma-E (full line) Personal Care: Dr. Bronner's Toothpastes Hair: Dr. Bronner's Organic Hair CremePet Products: Vital Planet (animal health products)